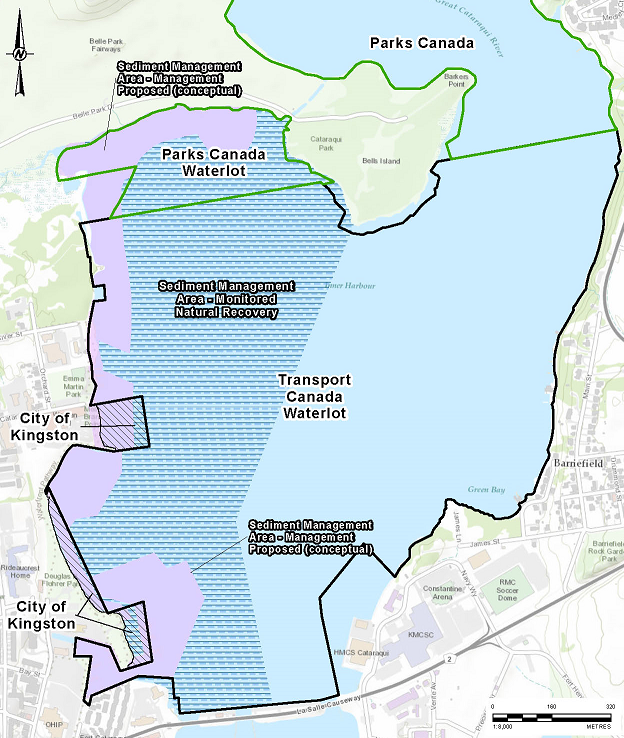 The Kingston Inner Harbour (KIH) Sediment Management Project is a Transport Canada and Parks Canada shared project to manage contaminated sediment within federal water lots at KIH. The goal is to balance protecting sensitive species, habitats, and valued features while reducing risks associated with contamination. Currently the project is in the planning stage with work anticipated to begin between 2025 and 2027.
The project team wish to acknowledge that the project is located on the traditional territory of the Anishinaabeg and Haudenosaunee.
To acknowledge a traditional territory is to recognize its long history, one that predates establishment of European colonies. It is also to acknowledge a territory's significance for the Indigenous Peoples who lived, and continue to live, upon it and whose practices and spiritual beliefs are intrinsically bound to these lands and waters.
To learn more, navigate the sections of this website, visit our Online Virtual Information Session, review Presentation Series and Questions and Answers, and available Documents.